24 April 2003-10 May 2010 @4:00pm
Rural Ga Rottie Animal Rescue is a NO KILL licensed non-profit organization dedicated to saving Rottweilers throughout Georgia. We are not federally funded, and rely solely on donations to continue to rescue. Although we are not breed specific, the need to save Rottweilers is ever growing, therefore we have focused primarily on saving the lives of our beloved breed.
We rescue animals which are left abandoned to die alone. Often times they are neglected. Their stories are sad, but I promise you their life from the time they enter our rescue is nothing but happiness. Our goal is to eliminate unnecessary euthanasia and prevent pet overpopulation through altering. We make every attempt to place Rotties in qualified homes. We thoroughly test the temperament of each dog to evaluate his/her needs. In the event it is determined a rescued RGRAR Rottie is unadoptable, we are committed to keeping that Rottie for the duration of his or her life. RGRAR is very proud of our successful adoption rate.  RGRAR promotes education of responsible pet guardianship.
We rescue, rehabilitate, and re-home animals who otherwise would have been given an untimely death. All of our rescued animals are fully vetted including spay/neuter, vaccinations (DHLPP/DAPPV2, Rabies, Bordatella), micro chipped, & canines are currently on a heart worm prevention regimen prior to adoption. We rescue into a home environment.
We are a very small rescue that depend solely on donations.  Want you please allow us to continue what we do.
 



Anastacia Labella...Head Rottie
    Rottweiler Dogs can make good pets in Georgia if they match your Lifestyle. The Rottweiler is a large breed herding and guard dog. Rottweilers are very stable and brave. This breed needs a firm, experienced handler from the very beginning. Rottweilers can be good family pets that are trustworthy with children and other pets if they are trained and socialized from an early age. If a Rottweiler is not treated properly it can become aggressive. Rottweilers need plenty of exercise and can run in open country without a leash. Rottweilers can live in an apartment or a home with a small yard if they get enough exercise.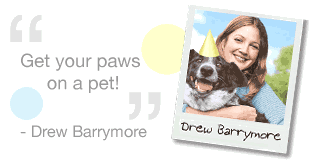 Powered byIP2Location.com